This weekend's schedule:

Friday, August 19 – Snyder Performance Engineering test and tune, open to all street and drag vehicles. Gates (Stone Jug Road entrance) open at 4pm, test and tune goes from 6pm-11pm. $42 to race, $17 for crew/spectators, kids 10 and under admitted free. REMINDER: all racers MUST wear long pants.

Saturday, August 20 – Night Of Fire! Scott Rods AA gassers, jet dragsters, jet funny cars, Joe Morrison in his Top Fuel Dragster, Bob Motz in his jet powered Kenworth, bracket racing, and fireworks!
Gates (Route 22/Gate A where the Chevy II funny car body is) open at 11:30am, bracket racing time trials start at 1pm. Run order is Modified, Top, Motorcycle, Junior Dragster, Sportsman. $30 for spectators/crew, $15 for kids 7-12, kids 6 and under admitted free.

The first jet show run is at 7pm. Spectators are welcome at any time after the gates open. Please be aware, we run the bracket program until the first jet show run at 7PM, and in between and after the both show sessions. … See MoreSee Less
1982…I was 16 years old when I first saw Bob Motz's Jet Kenworth at Maple Grove Dragway. It was impressive then, and it's still just as impressive today!!
Will fireworks be after the second run for the show cars or after all of the bracket racing is over?
Is there a car show for this event also?
What's the deal if it rains? Calling for thunderstorms Saturday night
I checked the weather and as of now it's calling for rain. Will the show still go on? Or will it be held another date?
Just in case is there a rain date for Saturday
1/4 mile or 1/8 mile for The Night of Fire
Keystone Raceway Park is there bracket racing Friday night? If not Do you do pay outs with test & tune
I'd say it will be a great day for racing Saturday. 20% chance all day!!!
Samantha Hohn Bonnie Wonsettler Puckey
Ty Pratt Jr. Glenn Mansberry
Vernon Ritenour David Hillen Vernon Ritenour Stephanie Marie Johnathan Garber Lisa Carroll Michele Ritenour Krissy Nicole Earl Ritenour.
My nephew and I had a great day there today. Way to go Keystone Raceway park and your staff for a great event 👍 👏
Great crowd. Glad to see it.
Friday & Saturday $15K Final Rounds from the 2022 660 Top Bulb Nationals presented by GOTUS Trucking (Sunday's event was rained out. Saturday's $5K 64 Car Shootout & Trainwreck performance will be on the next video). Thanks to sponsors GOTUS Trucking LLC, Advanced Product Design, American Race Cars, K+R Performance Engineering, Miller Electric, Rossler Transmissions, and Pro Graphic Ink.

Day 1 of the 660 Top Bulb Nationals presented by Gotus Trucking is in the books! A great day of racing, super tight racing all day. In the dial for dollars, if you weren't dead on with a zero, you weren't eligible! Brandon Butler won it, going dead on with two zeroes.

In the $15k, the ladder round contained 4 door cars and 2 dragsters. Kevin Romeo wheeled the Freight Train Vega over Mark Brewer's '78 King Cobra Mustang II, mutli time winner Chris Bear in his dragster took out Brandon Prest in his late second generation Camaro, and Ken Rhine in his 2003 Mustang dropped a .002 on the dragster of Kevin Boring. In the semis, Kevin had lane choice over Chris, and Ken had the bye to the final. Kevin leaves with a .0070, and Chris is right behind him with a .0084. Kevin takes .0063 at the stripe, but puts in .0014 under, and Chris puts it right on the dial with a 3, meaning Kevin had to take nothing up to .0048, hard to do against the dragster darting by. Ken drove down, broke the beam and backed up, giving up lane choice in the final to Chris. In the final, Ken stayed on his 5.52 dial in, and was in the right lane for the first time all day. Chris also stayed on his 4.73 dial in. Ken had a little bit of finger stuck to the button-itis, tardy with a .0666, but gets the Happy Gilmore check when Chris goes .0052 red. Salt in the wound for Chris as he goes dead on 1, and Ken runs 5.556.

Day 2 of the 660 Top Bulb Nationals presented by Gotus Trucking LLC was blessed with a Chamber Of Commerce type beauty of a sunny summer day. Ron Boyce kicked the day off with a $500 win in dial for dollars, going lowest of a bunch of racers going dead on zero.

For the $15k to win main event, the ladder round at 8 cars was fully loaded, in every way, with heavyweight battles in all 4 pairs. Multi time winner Pete D'Agnolo in his orange Malibu dialed 5.84 against Mark Brewer's '78 King Cobra Mustang II dialed 6.36. Mark leaves with a .002, Pete chases with a .020 bulb. Both drivers put it dead on, Pete's dead on zero .009 behind Mark's dead on 6, .011 package for Mark locking out Pete. Matt Dadas in his super clean Grand Am dialed 6.08, getting chased by Jim Berschneider's dragster, dialed in with a 4.87. Matt is .006, dead on 6 to be .012 total, making Jim mathematically ineligible when he was .037, lifting to be 4.88, Matt taking the stripe and the win by .034. Third pair was a classic Mustang versus Camaro matchup, with Pete Maduri in his '69 Camaro dialed 6.06, with Mike Barber in his Fox body getting a sliver of a head start with a 6.10 dial in. Mike is .008 on the hit, with Pete matching it and more with a .003. Pete puts it right on with an 8, .0120 total, taking the win by .019 when Mike is 6.12, only having .022 to get inside of. Dragsters for JP Schuster, dialed 4.67, and K.C. Kovacs, dialed 4.83, finished the round. JP was .022 on the leave, and done when K.C. goes .005, dead on 2 to be .007 total for the win, JP under .007 trying to hold him off.

In the semi finals, 3 doors and 1 dragster remained. Mark Brewer and Matt Dadas squared off, and was over early when Mark turned it .009 red. Matt was ready, .003 green, under .01, as he advances to the final. Pete Maduri dialed 6.06 against K.C. Kovas, whose 4.83 might as well have been etched in stone. Pete has the tree, trip zip with a 9, .0009, and K.C. is in trouble with a .024. Pete is trying to hold off the big charge of the dragster, takes .033, but dips .001 under, K.C. running right on again with a 9 to advance to the final.

The dragster versus door car final was a great match up. Both drivers stayed on the dials that got them there, K.C. 4.83, Matt 6.08. Matt is .0028 on the tree, K.C. .0017! Up top, K.C. puts it dead on again, 4.8367, making him .0084 total, Matt goes 6.10, K.C. taking the stripe and the $15k big check by .016, making the trip from Waterford, Ontario, well worth it!
youtu.be/HoiiSX1kKhg … See MoreSee Less
---
On YouTube
---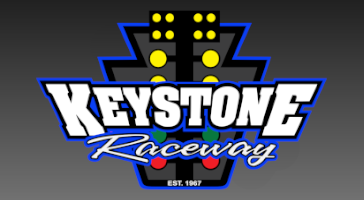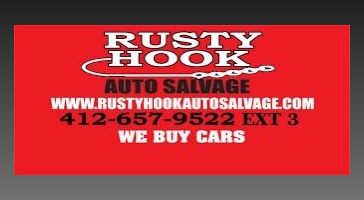 ---
NEW ALEXANDRIA WEATHER